---


5uu's - Hunger's Teeth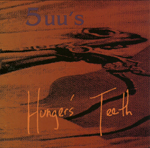 Comments:
Hunger's Teeth is one of the top-rated prog albums to come out during the 1990s. This album combines phat Squire-inspired bass riffs with 20th Century avant-garde classical influences and Zappa's love of combining different musical genres. If you have always wondered about Rock-in-opposition, but never knew where to start, Hunger's Teeth is a perfect introduction. You can expect short, and catchy, tracks that have all of the elements that make RIO so interesting to listen to.

Compositions: 10/10
Vocals(in English): 10/10
Recording Quality: 10/10

---
Alloy Now - Twin Sister Of The Milky Way



Comments:
Wow, this is some great music. Alloy Now's Twin Sister Of The Milky Way was recorded in 2000, but the band's influences are clearly in the 70s English progressive rock and psychedelic scene. After going through the CD once, you would never guess that the music was recorded by an American band in 2000. The band's sound combines guitar, bass, drums, with mellotron, vibes, and textures that haven't been heard in a modern group in over 25 years. Influences that quickly come to mind include Van Der Graaf Generator, Fantasy, Gracious, Spring, Pink Floyd, 70s glam-rock, and space-rock bands Hawkwind and Gong. David's vocals remind me of Peter Hamill, especially during some of the more theatrical moments of some of the tracks. He also loves to use psych-influenced vocal-harmonies that send shivers down the spine. The guitar textures are impressive. David's guitar sound includes heavy 70s-guitar, clean arpeggios, and an endless supply of sound-effects that range from the "Leslie Speaker" sound, to tones that have more in common with an Morricone soundtrack. The mellotron sections are absolutely beautiful. I have no idea whether they used a real mellotron, or samples, but the mellotron here sounds as beautiful as some of mellotron sections on Gracious's first album. What really impresses me about this CD is that the musical ideas sound fresh, and are only presented using the "70s" prog/psychedelic sound. So, this CD sounds more like a lost 1973 classic from an unknown English progressive rock band rather than a retro-prog CD of recycled musical ideas. But, in a way, I also hear a touch of post-rock/indie modern cool that would also impress those unfamiliar with early English prog. Overall, make sure to check these guys out

Webpage:
Cracked Egg Records.
---


Babylon - Babylon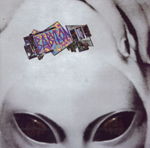 Comments:
Fans of bands like Cathedral, Mirthrandir, and Yezda Urfa are in for a treat with Babylon. Their main influence was clearly early Genesis, but they seemed to have been much more interested in the more aggressive moments of songs like The Musical Box, Firth Of Fifth, and Cinema Show than with their slow build-ups. The four compositions, recorded around 1978, lose little time getting aggressive and complex. They feature intricate Rutherford/Collins influenced bass/drum grooves, melodic synth lines, and distant weeping-guitar lines. The vocals might be a little too dramatic for some. I guess, I could compare the situation to the vocals on Mirthrandir's album. At first, the vocalist seemed a bit amateurish, but after repeated plays his style quickly became likeable. Overall, this another great release of Genesis-influenced prog.

Compositions: 9.5/10
Vocals(in English): 8/10
Recording Quality: 9/10

---
Cathedral - Stained Glass Stories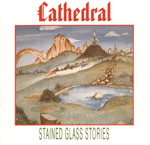 Comments:
Cathedral is usually mentioned with other 70s American prog bands like Yezda Urfa and Mirthrandir. Those three bands played symphonic-prog influenced mostly by Yes and early Genesis(although Yezda Urfa showed a strong Gentle Giant influence). And it had a profound influence on Cathedral. The listener will instantly notice that Cathedral were quite aggressive for a mid-seventies prog band, and the band wastes little time exploring action-packed sections in each track. The bass/drum interplay was one of the first things to catch my attention. Not only does the bassist and drummer lock into complex and aggressive grooves, but the drummer was also allowed to fill most of the tracks with additional percussive instruments. The guitarist is the next musician to stand out. Try to imagine Robert Fripp as an American guitar player. The guitar-riffs are dissonant, yet have a twangy, Southern, sound to them. The keyboardist is also impressive. Along with the standard hammond organ, and assorted instruments, he uses a very unusual mellotron(maybe it was sick or something that day) which gives the album a unique sound. The two complaints that I tend to hear about this band includes that the vocalist was rather average, and that the band borrowed heavily from Yes. Personally, I have no problems with the singer. Yes, he is the weakest member of the band and he strains through a few parts. But, especially if you're familiar with Mirthrandir, after repeated plays your ears quickly get use to his style. It's also true that a few parts sound exactly like some parts from Relayer(especially the intro here). But, to be fair, the majority of album sounds original. Aside from a few riffs that remind me of some Yes melodies, the majority of the themes here are unique. Anyway, this impressive album was carefully crafted from beginning to end, and it is a perfect introduction to the seventies American-prog scene.

Compositions: 10/10
Vocals(in English): 8.5/10
Recording Quality: 9/10

---
Darling - Darling



Comments:
Darling is a unique instrumental band led by a drummer/composer. The music tends to get complex in a symph-prog way, but is so unique that it's hard to make out any influences. All of the compositions emphasize playful interaction between the drums, keyboards, bass, and midi generated sounds. The drumming is excellent throughout the album without going overboard. The compositions never lead up to a drum solo, or feature extended percussion solos(which tends to bother non-drummers). The keyboard-sounds range from piano to digital synth, and sometimes have tones similar to Kevin Moore's(Dream Theater) and Al Vidales's(Cast). This gives the CD a modern sound which might, or might not, appeal to some prog collectors. But fans of complex, modern prog will find plenty to like here.

Hal Darling
A Drums Production
PO Box 34747, Omaha, NE 68134-0747
E-mail:
hdarling@synergy.net

---
Discipline - Unfolded Like Staircase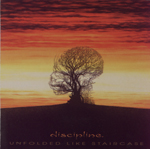 Comments:
Unfolded Like Staircase is one of the best prog albums to come out in the 1990s. The music here is symphonic(colorful), dramatic, and majestic. It is at times soft and uneasy, and at other times aggressive and confident. Some noticeable influences include Van der Graaf Generator's Peter Hammill, and Genesis. But it also sounds like the band has dozens of other influences. The level of complexity here never reaches the levels of other modern bands like Änglagård or Dream Theater, yet it's complex enough to keep the music interesting and flowing. The band is skilled at creating very memorable themes. These themes have that classic, timeless, quality which makes the album standout. Of course, Unfolded Like Staircase isn't always consistent. A 50-minute CD would have been perfect, but at around 70-minutes some of the later epics start to drag a bit. Overall, though, that's a minor complaint. You can expect an impressive album of modern progressive rock.

Webpage:
The Official Discipline Home Page
---
Robert Drake - What Day Is It?



Comments:
I got this CD from a recent CD trade(not having ever heard of it), and it ended up blowing me away. Bob Drake is best known for his work with the 5uu's, and Thinking Plague. But, while those two groups explore music influenced by European prog rock and American avant-garde classical, Bob's solo work explores certain genres of American music that are, unfortunately, rarely mixed into prog and RIO. The music on What Day Is It? mixes Hillbilly mountain-music, some rockabilly, Charles Ives-like melodies, Delta blues, with Yes-like vocals, and dark dissonances and drones. The result will impress every 5uu's and Thinking Plague fan. The guitar playing on this album stands out. Bob plays some of the most complex Hillbilly and Country chicken-picking licks that I've heard on record. Yet, he also loves to throw in dissonant notes to spice things up even more. The complex guitar lines are also suprisingly catchy. Most of the tracks feature sections that alternate between the traditional and the avant-garde(sometimes within a few seconds). The vocals sound disturbingly like Jon Anderson of Yes. In fact, once in a while I was reminded of Jon's vocals on Tales From Topographic Oceans, but Bob sounds more like an insane-asylum Jon Anderson than the hippie-dippie Jon Anderson that we all know. Overall, this is some great stuff. The combination of RIO, prog, Hillbilly guitar and violin, drones, and Yes-like vocals is unique and appealing to the ears. I have no idea why Bob released this CD independently because the music is as complex, and high-in-quality, as the music on Hunger's Teeth. Rock-in-Opposition, and avant-garde fans will love this album.

Website:
Robert Drake - What Day Is It?

---
Dreadnaught - The American Standard



Comments:
Dreadnaught is a relatively new 3-piece American band. They consider themselves a "Progabilly" band, but their music bursts with dozens of different musical styles. The most noticeable influence in this band is Phish. Dreadnaught seem to have been influenced especially by Junta-era Phish, back when Phish wasn't afraid of creating complex progressive music and Trey Anastasio loved to sing about all sorts of oddball topics. Guitarist Justin S. Walton has studied Trey's guitar style well, yet he takes that style to a new level with all sorts of schizo-guitar runs/licks, interesting chordal shapes, and avant-garde jazz-guitar techniques. He very often jumps, as a loose example, from Anastasio/Howe-like Rockabilly vamps, to dark King Crimson-ish guitar licks, and then finishes the theme with a gentle Django-esque acoustic guitar melody. This is some of the best guitar work that I've heard in years. Another influence that comes to my mind, when listening to Justin's guitar work, is the Hampton Grease Band. If you are familiar with this incredible southern American prog band, Justin's guitar style is like a modern version of Glenn Phillip's style on that album. The other two main musicians in Dreadnaught are also worth mentioning. Bassist Robert Lord adds some rather unique bass work all over the album. I can't really compare him to anyone else, but his presence is heard throughout the CD due to all sorts of cool sound-effects and bass licks. Drummer Richard Habib somehow keeps up with the two other guys by playing non-cliched grooves, and very often matches complicated melodies note-for-note. The music, as I mentioned, is well-balanced and features all sorts of styles(some surprising styles too). This band loves to play complicated Phish/Hampton Grease Band-like sections of music that are sometimes as frantic as some of Yezda Urfa's music on Sacred Baboon. I even hear a subtle hint of RIO(5uu's, Univers Zero, and Henry Cow) in some sections. But these guys also like to sing poppier, yet oddball, songs that could definitely get airplay on a college radio station. Overall, though, the catchy vocal-based tunes balance out the crazier instrumental moments on the CD. Once in a while, violin, piano, flute, and even French Horn are added to various tracks. Some of those guest musicians add interesting colors to the arrangements; especially the violinist who reminds a bit of Stephan Grapelli. Anyway, American Standard is killer. I'm not sure what neo-prog, and sympho-prog fans are going to think of it, but if you love early Phish, the Hampton Grease Band, Trey Anastasio's poppier song writing, Steve Howe's rockabilly influences, Yezda Urfa's instrumental sections, then you will definitely love the music here. Okay, I think I'm going to pick up my guitar now, and try to figure out what the hell Justin is doing on most of this album.

Website
Dreadnaught

---
Dream Theater - Six Degrees of Inner Turbulence



Comments:
The first major prog-related release for 2002 is Dream Theater's Six Degrees of Inner Turbulence. By now, the immediate question that comes to mind after a new DT album release, is whether they managed to surpass their previous work. Aside from Falling into Infinity, a failed attempt at a commercial album, this well-loved 5-piece band has consistantly gone up in quality with each new set of songs. But after 1999's masterpiece, Scene from a Memory, most fans realized that the boys would have a hard time outdoing themselves with the follow-up album. So, has Dream Theater managed to beat Scenes from a Memory? Well, first, let me give you some info on the new album. Six Degress of Inner Turbulence is a 2-CD, 6 song, album. CD 1 consists of 5 songs, while CD 2 consists of one, 40-minute, track(made-up of 8 sections). CD 1 starts off with a bang with the Metallica(And Justice for All-era) drenched monster, "The Glass Prison". This 14-minute track ranks as one of the band's best compositions. Besides the obvious Metallica influence, which begins to get you wondering why the band decided to copy instead of inventing, the listener is assaulted by gigantic metal grooves, and intense playing by Petrucci and Rudess. After a great start, the question about whether DT managed to surpass Scenes... is quickly answered. The next 3 tracks, frankly, have their moments, but fail to really shine. "Blind Faith" starts off with a rather bland vocal melody, and only begins to gain momentum 5-minutes later. "Misunderstood", a catcy yet so-so track, has a noticeable modern-metal touch of "cool", while offering DT's brand of symphonic grandeur. "The Great Debate" features some great instrumental work, but the realistic lyrics about stem-cell research tends to turn me off alot(I like listening to DT to get away from everyday stories on the news). Overall, tracks 2-4 leave you feeling underwhelmed. The final track on CD 1 entitled "Disappear", on the other hand, is among DT's finest work. The band claims that they were trying to write a "ballad", yet went for a more experimental approach. What we hear is a mixture of Radiohead, Ennio Morricone's prettiest, yet minimalist, melodies, added with drama that can rival the melodic approach of some of the modern Italian prog bands. My only complaint with this track is that at 7-minutes, it's too short! Overall, CD 1 features the highest of highs, plenty of bland moments, and countless sections that will remind you of Metallica, Megadeth, Tool, and Radiohead instead of Dream Theater. I think with music editing software, most listeners could chop off several minutes from tracks 2-4 and come up with a kick-ass CDR of CD 1. CD 2, on the other hand, is an absolute shocker! The first thing that came to mind as "Overture" started playing, was whether the band got a hold of a few Cast albums(including Al Vidales's classical-sounding work). According to Portnoy he's been listening to alot of Marillion. Yet the modern style of prog during some of the first few sections of the 40-minute epic, to my ears, sounds closer to some of Cast's newest albums. As "Six Degrees of Inner Turbulence" unfolds, many sections go on to sound like mini-tributes to early Genesis, Rick Wakeman of Yes, Slayer, and a variety of other classic prog/rock bands(Bruce Hornsby included!). The melodies throughout are excellent, but listeners can still expect a few cheesy sections(mostly from the lyrics, and James's macho-less moments) which are part of every Dream Theater album. Overall, as good as the music is on CD 2, you're mostly left wondering why Dream Theater decided to sound like other bands rather than continue to push their unique sound forward. I'm sure after Scenes from a Memory the band wanted to have fun this time around. But most listeners will also begin to wonder if Dream Theater reached the limits of their sound. The next album will probably feature less excess, and hopefully a return to a more original style. As fun as it is to hear Dream Theater sound like Tool, I would rather hear Dream Theater sound like themselves. Overall, with 90-minutes of new music, most fans will find plenty to enjoy here. Prog fans will enjoy CD 2, while metal/prog metal fans will enjoy CD 1.


---
Downright August - As Was As Is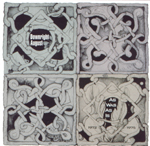 Comments:
(Here is a great 70's progressive rock band that I found on the IUMA webpage.)

You know, it's really unfortunate that Downright August never properly recorded this stuff back in the mid-70's, because they could have had a monster album on their hands. All of the music on this CD was recorded throughout the 1970s on a reel-to-reel machine, with no proper instrument separation or overdubs. Complexity, seemed to be the group's primary goal, and they prove that in each of their compositions. The music here isn't purely symphonic, fusion, or jazz, but rather the band combined elements from all three genres to produce something quite different, and non-derivative of anything that came before them. I can't even tell, from listening to the tracks, if these guys were into Yes, Jethro Tull, King Crimson, or Genesis. The instrumental music features inspired interaction between electric guitar, flute, and eletric piano(the bass and drums tend to support the other musicians). Once in a while I'm also reminded of some of the Cantebury prog bands. Don't let the fact that most of the music was recorded on a reel-to-reel deter you from checking out this band, because the sound-quality is really above average, but maybe this is recommended to serious prog collectors only.

Compositions: 8.5/10
Vocals(none): N/A
Recording Quality: 7/10

---
Hampton Grease Band - Music To Eat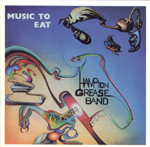 Comments:
Wow! The Hampton Grease Band were probably the only 70s American prog band to mix Southern influences with dada. Their music combined the vocal and instrumental style of Captain Beefheart with the dada-ist humor of Frank Zappa(Harold and Bruce appear on Zappa's Lumpy Gravy), and American musical styles rarely visited on prog albums(I'm talking bluegrass, southern jazz, and rockabilly). The guitar interplay between both guitarists is fascinating. Both guitarists trade-off inventive jazz licks, chords, and avant-garde noise rarely heard on "jazz-rock" albums(Trey Anastasio of Phish may have been influenced by this album around the time Junta was composed). At times, the band sounds like an amateur garage band influenced by John Cage's "noise as music" philosophy. Then suddenly they whip-out a complex series of sections with the confidence of schooled musicians. I recently read an interview with Glenn Philipps, one of the guitarists in the band, and he looks back at the music on this album with total surprise. The number of sections, and ideas, in each of the longer tracks numbers in the hundreds. Modern bands don't do this sort of things anymore. The 3 20-minute compositions tend to be half-composed/half-improvised. The shorter songs are of equal quality, and vary from an improvisation to catchy 70's rock. This 90-minute monster has no filler, every minute offers top-notch musicianship, and composition. Keep in mind, though, that the music here is geared towards Captain Beefheart, and Frank Zappa fans.

Compositions: 10/10
Vocals(in English): 9.5/10
Recording Quality: 9.5/10

---
Hands - Hands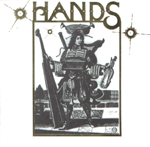 Comments:
It's pretty sad when you read about how these 70s prog bands spent countless hours composing, practicing, and promoting their music only to find indifference from the general public. This was the case with the Texan band Hands. The band, made-up of gifted musicians from the same small town, recorded some excellent prog between 1977-1980 only to have to give up because of lack of interest. Their music was inspired mostly by Gentle Giant(they got to open for them once!), but I'm sure the other major prog bands were also influences. Each song's multiple sections feature different styles that range from guitar-led riffing, to baroque, to dissonant-prog-funk, to gentle flute/mellotron interludes(which sound very Swedish!). The weakest part for me here are the vocals which sound a bit like John Wetton. But they are far from being mediocre, it's just that Wetton isn't one of my favorite vocalists. This CD is a must for fans of bands like Cathedral, Mirthrandir, and anyone exploring the seventies American prog-scene.

Compositions: 8/10
Vocals(in English): 7/10
Recording Quality: 9/10


Webpage:
Shroom Records
---
Graham Connah's Sour Note Seven - Gurney To The Lincoln Center Of Your Mind

Click on the album cover to hear a RealAudio sample.



Comments:
Wow, it's very rare that I get this excited over a progressive/avant-garde release from a new band. But Gurney To The Lincoln Center Of Your Mind is quite a discovery. This San Francisco-based band has created a unique musical vision influenced by avant-garde jazz from Coltrane, Davis, and Coleman, traditional swing, and Arnold Schoenberg. The guitar-less band consists of clarinet, sax, trombone, piano and organ, bass, and an outstanding drummer. The tracks tend to be half-composed/half-improvised, and, similar to traditional jazz pieces, tend to start out with "head" sections that are very complicated(sometimes Zappa-like). The intros eventually lead to improvised sections where the music becomes atonal(the musicians start to play in different modes, and time signatures). I'm pretty sure that some of you might not like this sort of music, but if your a fan of Coltrane, Davis, and Coleman then you will really love this CD. The female singer sings over very complicated passages and sometimes follows sax-lines note for note. If you like Pierrot Lunaire from Arnold Schoenberg, and female swing-jazz vocalists, you will have no problems with her style, but many might be surprised a bit. I wouldn't recommend this album to the sympho-prog-only crowd, but if you enjoy the music produced by the Cuneiform label, and avant-jazz, this album will really grab you.

---
Khazad Doom - Encore!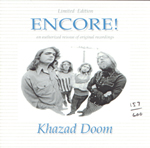 Click on the album cover to hear a RealAudio sample.

Comments:
By kind permission, "Morton Grove, Illinois was home to this band, formed in 1963. After several other names, the band took the name Khazad Doom, taken from a mountain in Middle Earth, Khazad Dûm, invented by J.R.R Tolkien, the author of the trilogy "Lord Of The Rings".

Their first album, LEVEL 6 1/2, completed in 1970, remains a good summary of their early years. A progressive rather than psychedelic piece, it's quite an interesting listen if you can get the new limited edition CD, but don't fork out up to $1,000US for one copy of the original vinyl unless you're a serious collector(And forget the 1980s unauthorized re-issue; not a quality bootleg.)

But, in 1995, the band remastered the original tapes and issued a limited edition CD, a good time capsule of all their years together:1963-1972. The CD is now selling on the world market for about $39.95 per copy.

After the CD opens with "Cherry Town" which does little more than demonstrate the band's basement beginnings, the CD gets better by the minute. The finer tracks include: "Nothing To Fear", quite a commercial song with appealing vocals and lots of atmosphere; "In This World", a melodic soft rock cut, with hauntingly simple lyrics and lovely background strings; and "Excerpt From The Hunters" - The Prelude, a long progressive piece with lots of keyboards and metaphorical lyrics. You can just see the drama unfold.

Some of the later cuts are also particularly good: from the lyrical spontaneity of "Stanley's Visit To Kerkle-Morff" to the jazzy ending of "Paper Bus" to the simplicity of "Come With Me", vaguely similar in texture to "Julia" from the Beatles' White Album with an incredible country lead guitar. The ENCORE! CD's quite a find, every bit as original as the LEVEL 6 1/2 (the vinyl) album, but it stands alone as a more mature work with a number of pleasant twists and turns. Definitely the band's "Sergeant Pepper". Worth a listen, especially if you're a prog fan."



Jack Eadon has recently written a book entitled GOT TO MAKE IT about his days with Khazad Doom. If interested, please visit the Khazad Doom website for more information.

Compositions: 9/10
Vocals(in English): 9/10
Recording Quality: 8/10


Musicians:
Jack Eadon: Lead Guitar, vocals
Tom Sievers: Bass, vocals
Steve (Al) Yates: Keyboards, lead guitar, rhythm guitar, others; vocals
Steve (Crow) Hilkin: Percussion

Email:
jeadon@earthlink.net
Webpage:
The Khazad Doom Webpage


---
Land of Chocolate - Unikorn on the Cob



Comments:
Land of Chocolate is a 4-piece project that includes Jonn Buzby of Finneus Gauge, and Jordan Perlson of Echolyn. This project originally started after Jonn, tired of playing drums, decided to write some songs on keyboards for a future solo project. After finding 3 other musicians interested in his compositions, the "solo idea" quickly turned into a band effort. Unikorn on a Cob consists of 10 tracks that average about 6-minutes each. The vocals, which really stand out here, seem influenced by Echolyn. For those of you not familiar with Echolyn's vocal-heavy style, try to imagine the vocal interplay found on most Gentle Giant albums mixed with a unique sense of dissonance that is quickly likeable. The music, on the other hand, is a different story. It's hard to describe, but if you can imagine a modern style of progressive jazz-fusion(light on the jazz) influenced by Gentle Giant, and some of the musical passages found on Dream Theater's Scenes from a Memory you'll have some idea of what these guys sound like. The interplay between guitar, keyboards, bass, and drums is tight, somewhat frantic, and eclectic. Not to mention, that the production is top-notch(Brett Kull of Echolyn produced the CD). What really impressed me here is that as prog as the music sounds, I could see these guys playing in front of college kids, and actually get respect. Their overall sound is modern, heavy(yet not metal), and catchy. In my opinion, the lyrics seemed to have been written for a wider audience rather than for prog fans. They tend to talk about relationships, or feature gen-X humor. My only warning here, is that a couple of tracks are a bit too commercial. Otherwise, this is some good stuff, and I recommend Land of Chocolate to fans of Echolyn, and Finneus Gauge. If you're not familiar with those two groups, the band website has some sound samples.

Webpage:
Land of Chocolate.
---
Lonely Bears - The Best Of The Lonely Bears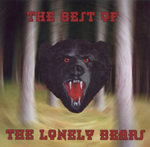 Comments:
The Lonely Bears consists of Terry Bozzio on drums, Tony Hymas on keyboards, Tony Coe on sax and clarinet, and Hugh Burns on guitar. These guys, whose names are well-known within the musician world, seemed to have found some success playing around Europe in the early-90s. Their instrumental music has a noticeable Cantebury influence (Elton Dean-like sax playing). But there are also modern fusion, and ethnic sounds(African, Irish, and Middle-Eastern)that sets the band apart. The compositions tend to focus on Coe's jazzy sax melodies/solos and Burns's fusion-ish guitar work. But Tony Hymas and Terry Bozzio get their moment once in a while, although their role tends to keep them in the background. Out of the twelve songs featured on The Best Of, I only found one song which sounded too commercial for my taste. The other eleven songs would impress most progressive rock fans. The Lonely Bears were an impressive modern progessive band.

Webpage:
Pelican Sound Recordings
---
Lunar Philharmonic - Songs of Home



Comments:
Lunar Philharmonic is a duo project from keyboardist Joe DiMattia and drummer Michael Scott. I would call their music "percussive experimental ambient music". The atmospheres are mostly relaxed, and soothing. Yet many sections also feature RIO-like modern classical experimentation, African and Indonesian-based rhythms, and Buddhist minimalism. Most of the tracks also have a movie soundtrack feel to them which reminded me of the percussive and dissonant work on Goblin's Suspiria. Drummer Michael Scott plays an enormous kit which add a unique sound to the project. The picture of him on the CD features a drum kit with over 15 cymbals and 6 gongs. His style is mostly non-western(reminds me a bit of Trilok Gurtu), as he plays everything from Zen-like Gong swells and taps, to Gamelan and African-style patterns. Overall, this unique project will appeal to soundtrack, ambient, and ethnic percussion fans. If you're into those genres, this is an impressive CD.

Website
Lunar Philharmonic

---
Next Page